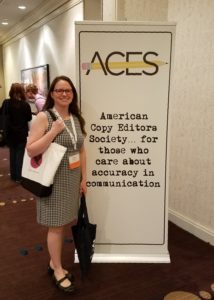 I'm Sandra McVearry, and Artistic Explorations Publishing, LLC is my company. I'm devoted to the exploration of creative expression through written language and artistic media. I am a provider of editing, writing, and illustrating services. Artistic Explorations is also my Indie-publishing imprint.
I hold a BA and an MA in English from the California State University at Sacramento and have several years of experience teaching writing at both the secondary and college levels. I am trained in editing through the University of California–San Diego's specialized certificate in copy editing program.
I am versed in Chicago Style and in AMA Style. Editing reference lists is a particular love of mine. Whether I'm medical copy editing or helping a new author with a developmental edit of their fiction manuscript, my goal is to serve the future readers by ensuring the document communicates what it needs to as clearly as possible.
Currently, I'm working on a YA novel and an illustrated children's book for readers in the primary grades, so I understand what it's like to need an editor or a proofreader in order to produce a professional quality manuscript.
I believe that editing and proofreading are integral parts of preparing a manuscript for publication. Whether you're looking for a light copy edit, a developmental edit, a final proofreading, or for something in between, I can meet your needs.
For illustration projects, I work primarily with pen and ink and with fine art markers. Visit my gallery at www.SandraMcVearry.com to see samples of my illustration style.
I'm a member in good standing of the following professional organizations:
Use the Contact page to e-mail me about a quote or to discuss your project needs.